England U20 Ready For Georgia
The U20 team of England has named the members who would be facing Wales. Malins has been chosen to be captain of the squad while Morris and Crossdale are being kept out of the tournament. This would be the second game which is part of the World Rugby U20 Championship.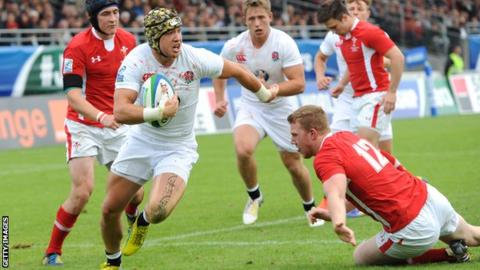 This game is scheduled this Sunday in Georgia. Max Malins would be captaining his side and he would be having Theo Brophy Clews and Sam Aspland-Robinson to start at center and winger respectively. Ben Earl would be starting for England as well. This would be in a back row position where players like Josh Bayliss and Zach Mercer would also be playing.
The opening game that was held for the Championship saw England win. They scored about 12 tries which resulted in a victory score of 74-4 against Samoa. The head coach is expecting a sterner match against Wales and hence he has been pushing the team to prepare themselves for this match. As per Vass, Wales has the ability to beat the team, on the scoreboard as well as physically.
Hence, the tactical team needs to be well coached and prepared as well as motivated. The attack that they put in against Samoa was a good one and some good tries were scored. However, more attacks would come and defensive side has to be firmer.
Hence, the defense has to be up for about 80 minutes full. Malins had been part of the team that won World Rugby U20 Championship last year. He would be captaining the team at the stadium of Avchala and Vass hopes that he will be able to bring about composure to the side. Overall, the fans can look forward to an exciting match this weekend and so do the players.